VIDEO: When Roger Federer made a journalist regret asking him questions in Spanish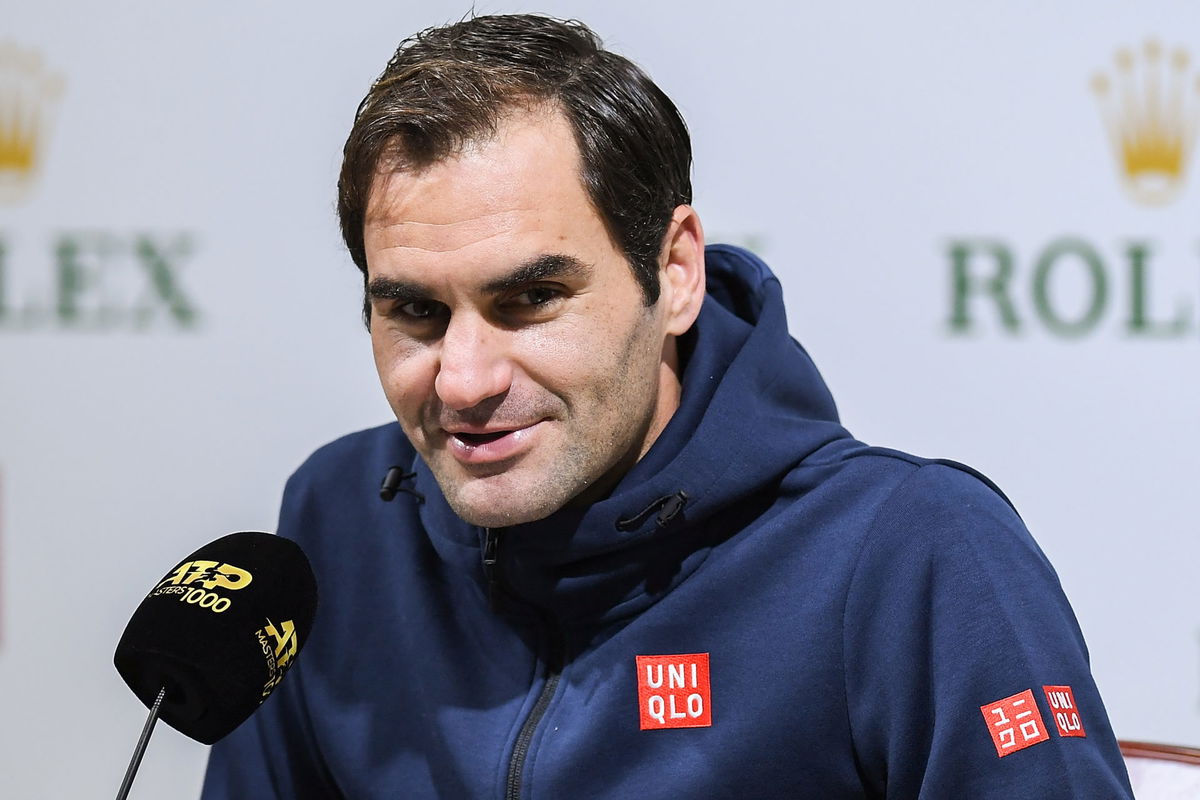 Roger Federer is not new to giving interviews. Being one of tennis' biggest celebrities, the 20-time Grand Slam winner has given numerous interviews during his 20-year career. But what happens when the Swiss master attends an interview in Spanish?
Going back in time, in 2009, Roger Federer attended an interview with the multinational news network CNN. While it looked like any other interview, things turned hilarious when the reporter, Pedro Pinto, started asking questions in Spanish.
ADVERTISING
The article continues below this ad
The hilarious interview with Roger Federer
2009 was one of the most successful years for Roger Federer as he won a total of 4 titles that year. Of the four, one was Wimbledon, and the other was his only Roland-Garros title. Apart from the two Grand Slams, he also reached the finals of the Australian Open and the US Open.
Among the many interviews he attended after his impressive results was the CNN interview with journalist Pedro Pinto. The interview began with the two conversing in English. However, Federer was unaware that the interview was to air on CNN English, as well as CNN Espanol (Spanish).
According to the format of the show, Pedro first had to interview Federer in English. After which he had to repeat the same questions in Spanish. After the question in English, Pedro continued the rehearsal in Spanish. However, failing to control his laughter, Federer didn't put on any filters as he laughed uncontrollably.
As seen in the video, the two did a lot of testing. However, unable to control his laughter, Federer kept cracking up every time Pedro started with the Spanish side.
The 2009 season for Federer
ADVERTISING
The article continues below this ad
Being at his best, Federer played a total of 15 tournaments during the 2009 season. Looking at the records, the Swiss maestro reached at least the semi-finals in 12 out of 15 tournaments. Looking at Grand Slam performances, he reached the Australian Open final first, suffering a loss to rival Rafael Nadal in an intense 5-set match.
Going forward, he finally got his long-awaited victory at Roland Garros. Motivated to show his dominance on Parisian clay, Federer defeated Robin Soderling in straight sets to claim his only French Open title to date. Further on, he continued his dominance at the All-England Lawn Tennis and Croquet Club, winning his 6th Wimbledon title.
ADVERTISING
The article continues below this ad
Watch this story – World's richest tennis player revealed and it's not Serena Williams, Roger Federer or Rafael Nadal
Seeking to win three Grand Slam titles in 2009, he reached the US Open final. However, Federer was beaten by Argentinian Juan Martin Del Potro.