'The evil runs deep' – French journalist says replacing Pochettino with Zidane won't solve PSG's problems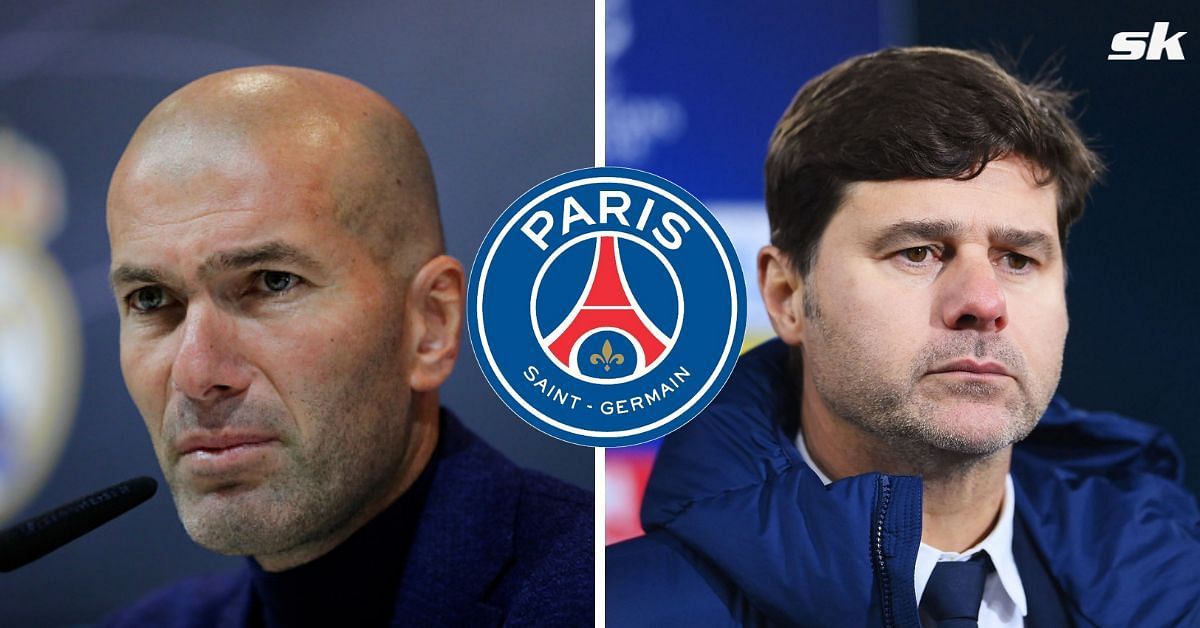 Paris Saint-Germain (PSG) manager Mauricio Pochettino appears to be living on borrowed time in Paris, with rumors suggesting he could be replaced by Zinedine Zidane at the end of the season.
French journalist Philippe Sanfourche, however, has warned that even the former Real Madrid tactician won't be able to turn things around at the Parc des Princes. Pochettino's job came under threat after PSG pulled out of the Champions League thanks to a 3-2 loss to Real Madrid on aggregate last week.
Philippe Sanfourche believes the problem with the club has little to do with who is in the manager's job. The French football journalist was quoted as saying by Le10sport:
"The evil is deep and it's not Pochettino, Zidane or anyone who is going to change anything. What you can blame Pochettino for is his whole tenure for not installing a game, There's a disappointment with that. But in the two games against Real Madrid, we're not going to repeat the game 50 times, but PSG were way above it and amply demonstrated it."
Philippe Sanfourche also claimed that the Parisians' problem lies 'deep within the club' and not the managers. He backed up his point by pointing out that other managers who have failed at the club have had remarkable successes elsewhere. He said:
"PSG has scuttled itself with players plagued by an evil that is deep within the club. The other coaches (Ancelotti, Tuchel and Emery) with all different profiles whether in terms of age, way of train and in a way to animate a collective, flourish elsewhere and did not do so at PSG.
The Frenchman added:
"The evil is deep and it's not Pochettino, Zidane or anyone who will change anything."
What future for Mauricio Pochettino and PSG this season?
The Parisians have already withdrawn from the Champions League and the Coupe de France after pulling out of Real Madrid and Nice respectively. As things stand, they only have the Ligue 1 title left to fight for this season.
Pochettino's men currently lead the league title race with 65 points from 28 games. They will have the chance to get closer to the title when they face Monaco at Stade Loius II tomorrow (March 19).
---