Taliban beat Afghan journalist Selgay Ehsas, force her to record video message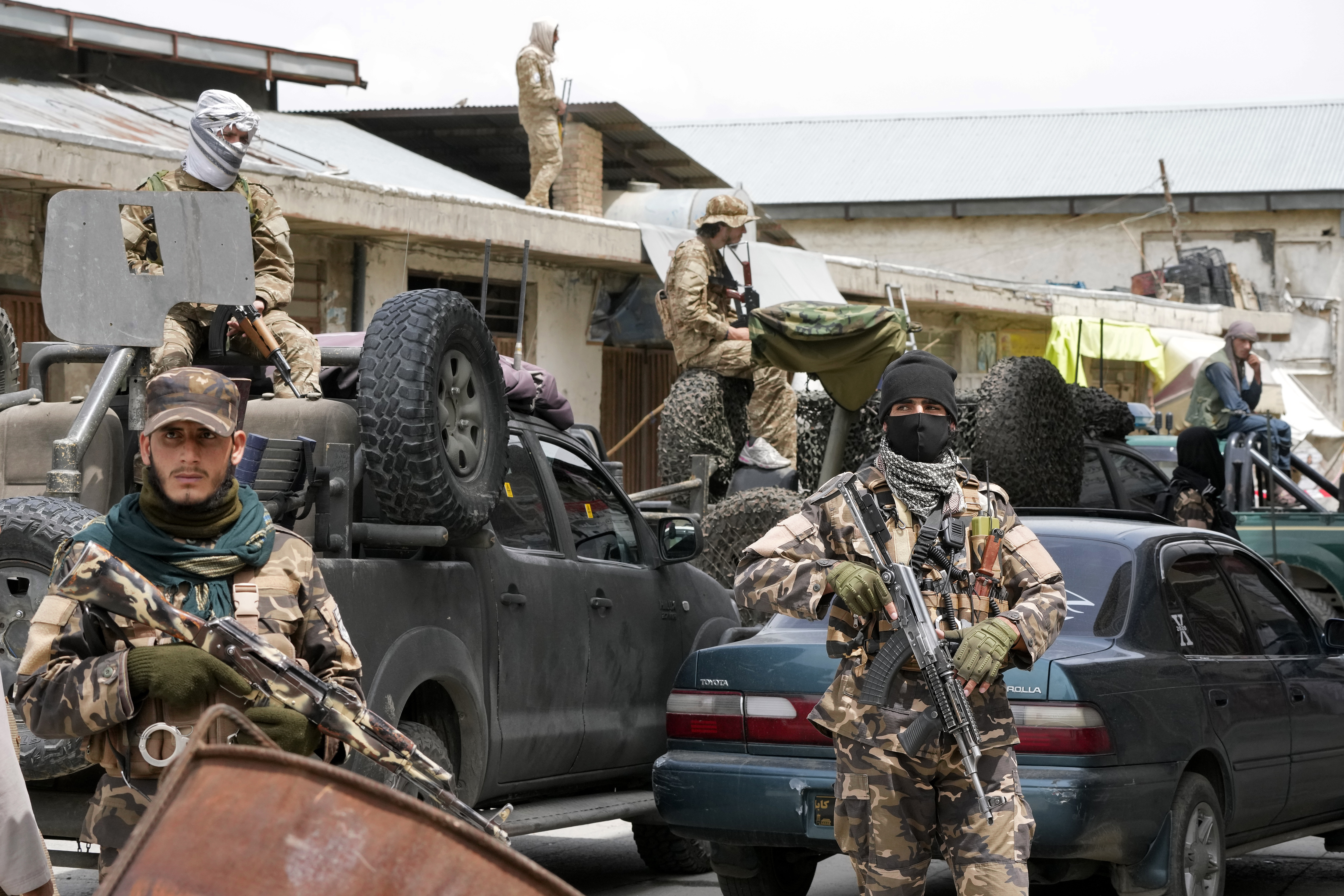 Washington, DC, August 3, 2022 – Taliban authorities must investigate the beating and harassment of journalist Selgay Ehsas, hold those responsible accountable, and allow female journalists to work freely, the Committee to Protect Journalists said Wednesday.
On July 20, several men armed with guns approached Ehsas, a sports presenter for the independent television channel Radio Dost, as she was walking home in the Bala Bagh area of ​​Surkh Rod district, in eastern Nangarhar province, according to news reports and the journalist, who spoke to CPJ by phone.
The men fired a gun into the air and identified themselves as "mujahideen", or members of the Taliban, Ehsas said, adding that the gunshot startled her and caused her to drop her phone. When she went to pick up the phone, one of the men hit her on the back of the head with a heavy object she believed to be a gun, she said. Before falling unconscious, she heard one of the men say that the attack was due to her not being "sitting at home despite their warnings", according to the reporter and this report.
Residents took the unconscious Ehsas to a clinic and then to the public hospital in Fetame Zahra, where she was treated for a bruised back, headache and dizziness, she told CPJ. She said no items were stolen from her and she believed the attack was in retaliation for her work as a journalist.
After the attack, Ehsas recorded an audio message describing the incident and wondering if the Taliban supported attacks on women; she told CPJ that she shared this recording with a friend and it was later shared on social media. Ehsas said she doesn't know who shared the clip online.
On July 23, after the recording was posted online, Taliban members arrested Ehsas's father and uncle and came to the journalist's home to ask her why she had insulted the group and questioned her authority. Under pressure from Taliban members and relatives, who said they feared Ehsas' journalism would put them at risk, Ehsas recorded a video message, reading a script written by Taliban members, which denied that the group was involved. in his aggression. Taliban members then released her father and uncle, she said.
After the video message was posted online, Ehsas and her family received threats from Taliban members, urging them to go into hiding, the journalist told CPJ, saying she feared for her life.
"Nearly a year after the Taliban took control of Afghanistan, the cycle of threats, beatings and intimidation of journalists continues at an alarming rate," said Carlos Martinez de la Serna, program director at CPJ. , from Madrid. "The brutal attack on Afghan journalist Selgay Ehsas, followed by Taliban operatives who forced her to record a video meant to absolve the group, shows that members of the press face daunting obstacles when working under the Taliban regime.
On July 24, the Taliban-controlled Bakhtar news agency said the July 20 attack on Ehsas stemmed from a personal conflict and also released his video message, according to media reports.
In 2020 and 2021, Ehsas said she received numerous death threats while working as a presenter for Nangarhar-based broadcaster Enikass Radio and TV, and in 2021 an improvised explosive device was attached to Ehsas' family vehicle. and injured many of his relatives. Ehsas was not in the car and believed the attack was retaliation for his journalism as it came shortly after the deaths of four Enikass employees.
The Taliban targeted Enikass because the outlet promoted freedom of expression and employed female journalists, according to an interview with the broadcaster's owner and director, engineer Zalmai Latifi, published by the local newspaper. Subhe Kabul newspaper.
Ehsas said she received so many threats that she left Enikass in early 2021 and worked as a journalist for independent broadcaster Shamshad TV in Kabul for five months, where she continued to receive threats, before taking a job at Radio Dost.
CPJ contacted Zabihullah Mujahid, a spokesperson for the Taliban, for comment via the messaging app, but received no response.
Ehsas' attack is the first physical assault against a female journalist documented by CPJ since the Taliban took power in August 2021.
CPJ is also investigating the detention and release of journalist Aluddin Erkin in the northern province of Faryab.