'Suning wants to generate profit from Inter sale, but it will be difficult'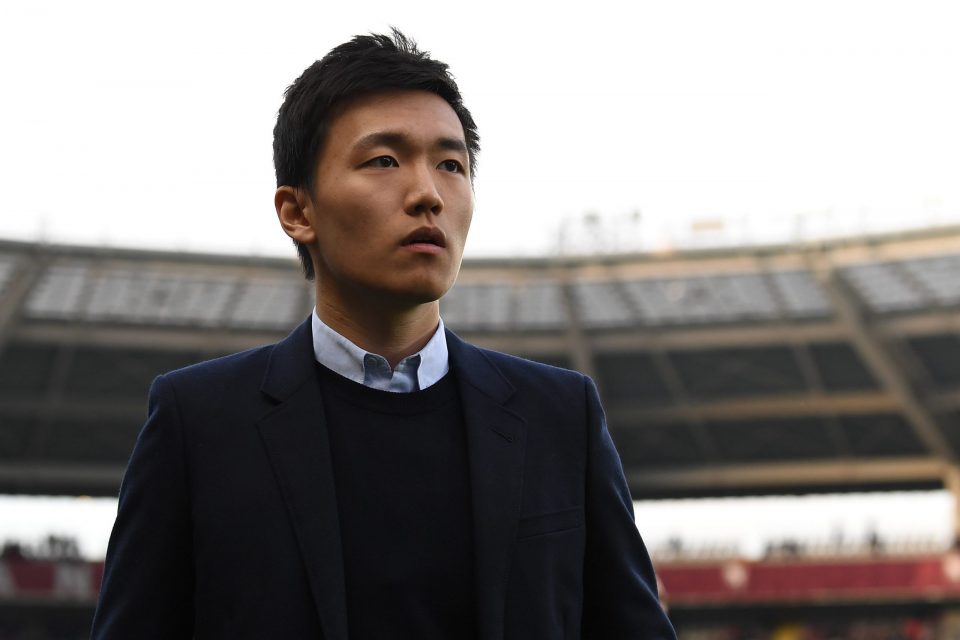 Italian journalist Carlo Festa believes Suning's Steven Zhang wants to make a profit when selling Inter to future investors.
In an interview with the Italian television channel TV Play, reported via FCInterNewsSole 24 Ore journalist Carlo Festa has warned that it will be difficult for the Chinese owners of Inter to make a profit when selling the club to potential investors.
"I can't say for sure what's going to happen. If I were a shareholder of Inter, I would sell. That way, there could be a shareholder who refinances Inter and cuts ties with the Zhang family.
"The problem is the price. The Zhang family wants to leave, recovering all the money they invested and also making a profit.
"The debt the Zhang family is facing is frightening as it is only due in 19 months. The Inter chairman is seeking to refinance Oaktree's debt through his financial adviser.
"There have been contacts with other hedge funds, but it remains complicated because of the rise in interest rates. The other plan being considered is to sell the club," said the Italian finance journalist. Sport.
"The club has chosen American banks specialized in the sale of clubs. This means that they evaluate each option. The only problem is the price.
"Inter have a great brand, but they have a problematic budget," continued Carlo Festa.
Inter owners Suning are under pressure to sell the club ahead of the maturity of the US$275m loan to US hedge fund Oaktree.
The club is said to have been put up for sale by investment banks Raine Group and Goldman Sachs.
If the Nerazzurri failed to repay the loan on time, control of the club would then pass to US hedge fund Oaktree.
Steven Zhang was appointed as Inter's chairman in October 2018 after Suning Group bought the club from former owner Erik Thohir. He became Inter's youngest president at just 26 years old.