Playing a Broadcast Journalist: Interview with Tovino Thomas | entertainment interview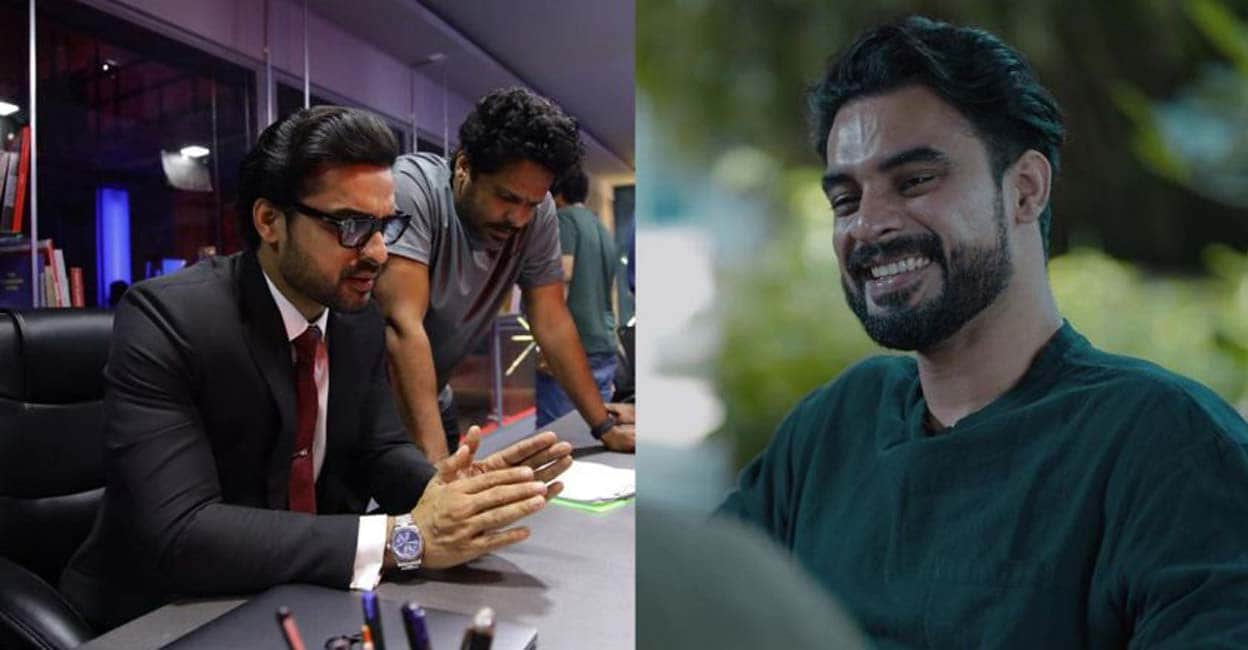 Tovino Thomas joined the sets of 'Naradan' in Kumali after the end of the first program of 'Minnal Murali'. Shortly after the filming of "Naradan" ended, he had to join the second program of "Minnal Murali". They were shooting the climactic parts – which required village tailor Jason to fully transform into superhero Minnal Murali. Tovino wanted to drop a few extra pounds for the scenes.
When he put on the superhero costume, he knew it was necessary. But during the filming of "Naradan", he did not even have time to do his usual workouts. It was then that an idea came to him. Tovino realized that between the location and his hotel in Kumali, not only was the road hilly, but it was a solid 5km stretch. The crew members have started to get used to seeing Tovino walk this 5km stretch every day.
"I would climb the intermediate hilly terrain and walk the road. I made it a daily affair, until the shooting. Eventually my efforts paid off, and by the time filming on 'Minnal Murali' began, I was leaner and fitter for the climactic scenes," Tovino says, reinstating the actor's belief that he will go all the way for his character. This is exactly what sets him apart from his contemporaries in Malayalam cinema. 'Naradan' comes on the heels of his highly successful 'Minnal Murali' and the trailer already looks promising. Tovino plays Chandraprakash, a new star reporter on the show, in this film by Aashiq Abu written by Unni R. The actor talks about his new character and what to expect from "Naradan."
Since the movie is about broadcast news journalism, we tend to think that the movie will mostly try to criticize the media.
The film takes place in the context of broadcast journalism. I don't think you just need to conclude that the movie is just criticizing the profession, it's talking about the good and bad sides of broadcast news journalism. It's only natural that when there are various characters in a story, there will be good guys and bad guys. When you make a film about this profession, obviously there will be media criticism. The film also reflects the kind of broadcast journalism people have come to expect. The characters are all fictional. Our goal is not to create controversy but to show the media in a new light.
What kind of preparations did you do for the character?
Extensive research was needed. My character is left-handed. Also, there was a lot of dialogue. You are required to read the dialogues aloud while reading the news. I had a lot of talks with Aashiq Abu and writer Unni R and also saw a lot of videos.
Not only was 'Minnal Murali' a hit, but it was also celebrated by people all over the world.
I think the fact that superheroes are a global phenomenon might be the reason. Malayalees love and enjoy films from all over the world. So why can't the rest of the world enjoy our films? It's something I've always wondered about. Language is never a barrier when it comes to cinema since it is a visual medium. Now I realized that the reason Malayalam cinema never reached them was because no one tried to bring it to them. 'Minnal Murali' is proof that even Malayalam cinema can have a global audience. We have the best technicians and actors and I think that in the years to come our films will be more appreciated.
Did the success of 'Minnal Murali' put you under pressure?
Not all films are "Minnal Murali". And I don't just want to do movies like 'Minnal Murali'. My priority will be based on the story and the idea. I don't want to just play hero roles either. I want to do roles that satisfy me.
What about films in other languages?
So many stories are coming but I will take my time before making a decision. I'm not really looking to make money acting in films in other languages. Currently, I am in a happy state of mind and intend to continue on this path. Nothing makes me happier to see that many people watch my films. I have received calls from parents telling me that their children have seen 'Minnal Murali' countless times. And I can't even explain how happy that makes me.
Malayalees have taken a liking to the web series. Plans to act in one?
Such discussions are ongoing. But we haven't finalized anything yet. Of course, the very popularity of web series is of great interest to me as an actor. If I get good roles, I will surely be interested in being part of a web series.