Journalist's report will remain secret in Roberts-Smith libel trial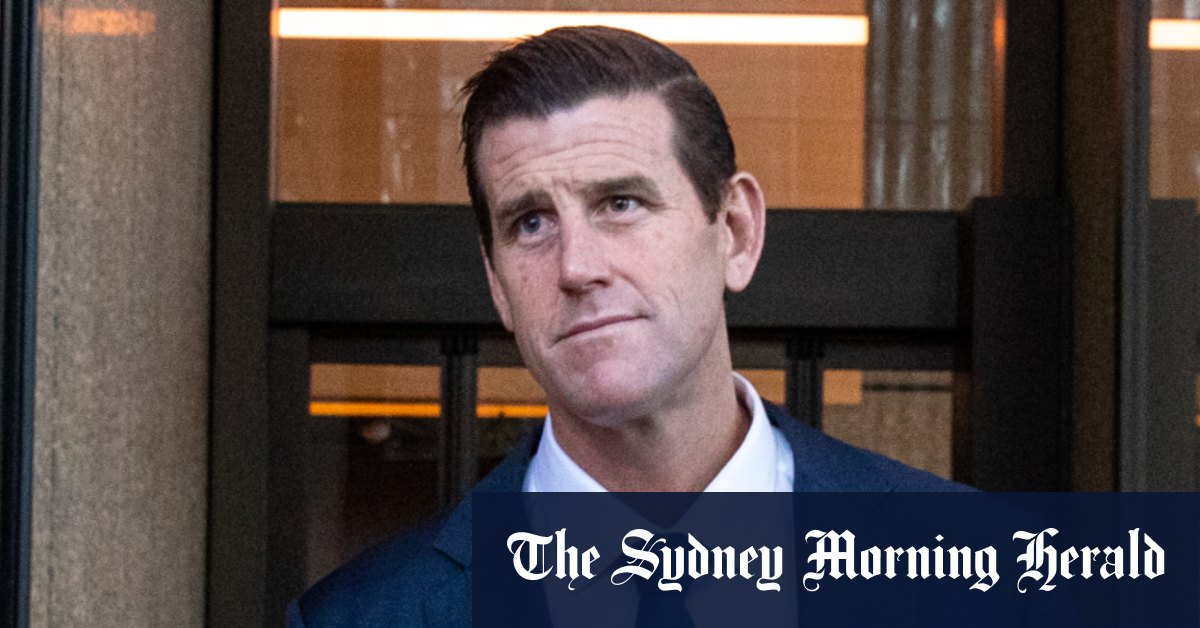 Judge Abraham also ordered that the Inspector General of the Australian Defense Force should not be required to produce a transcript of certain testimony given at the Brereton Inquiry, as requested by Mr Roberts-Smith.
This judgment has not been made public because it must be reviewed to ensure that it does not violate national security laws.
Judge Abraham said the Coulthart report, which she read, was capitalized: "Strictly private and confidential. This document has been prepared for the provision of legal advice and its contents are strictly confidential".
She said Mr McWilliam testified that the report was only circulated to himself, Seven's chairman Kerry Stokes and Mr O'Brien, who provided a copy to the lawyer Arthur Moses, SC.
Mr McWilliam argued that the purpose of the report was to help Mr Roberts-Smith's lawyers answer questions he might face if called to give evidence at the Brereton Inquiry and to prepare for possible action for defamation.
Justice Abraham said that while the report was Mr McWilliam's 'draft', that does not mean it is not covered by the legal privilege that applies to advice given between solicitor and client.
"I am satisfied that an objective assessment of the circumstances in which this report was created establishes that it was for the primary purpose of obtaining legal advice," Judge Abraham said.
Loading
Mr. Roberts-Smith continued agethe Herald and Canberra time on a series of stories published in 2018, which he claims are defamatory because they portray him as someone who "broke the moral and legal rules of military engagement" and committed murder.
The former soldier has denied any wrongdoing, telling court earlier this year that he only killed suspected Taliban insurgents during the heat of the moment and that it 'breaks my heart' to be portrayed as a murderer.
In a defence, the newspapers argued that the articles did not defame Mr Roberts-Smith as he suggests and that he is not identifiable in some of them.
However, while the Federal Court finds that the articles identified and defamed him, the media pleaded a truth or contextual truth defense to all of the allegations, including alleging that Mr. Roberts-Smith was involved in unlawful killings in Afghanistan.
The trial is expected to resume next year.
The Morning Edition newsletter is our guide to the most important and interesting stories, analysis and ideas of the day. register here.