Journalist Shannon Osaka '17 brings perspective to climate change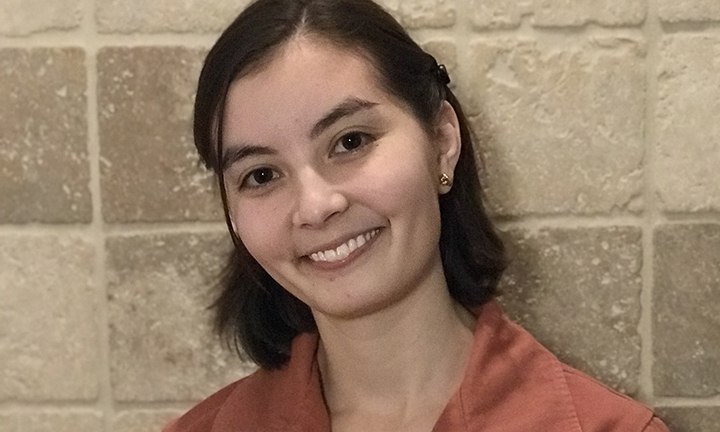 Courtesy of Shannon Osaka '17
"I've always been pretty anti-pessimistic," says Osaka, an environmental journalist
When the 2021 United Nations Climate Change Conference – often referred to as COP26 – ended in Glasgow, Scotland last month, many environmentalists expressed frustration and even despair. Much like the last major UN climate summit held in Paris in 2015, they concluded, the Glasgow conference ended in a lot of terribly hot air.
"Our hopes and dreams are drowning in their empty words and promises," said Swedish environmental activist Greta Thunberg, who called the conference "blah, blah, blah".
But Shannon Osaka '17 – an emerging and already award-winning environmental journalist who covered COP26 for the non-profit newspaper Grist – is more optimistic. No, this COP (Conference of the Parties) did not produce a concrete plan to mitigate catastrophic global climate change, nor a mechanism to enforce commitments. But she says these weaknesses are also, paradoxically, strengths.
"At this point, the main purpose of COPs is to raise ambition, not to ensure people follow through," Osaka says. "I think this COP has demonstrated that the Paris Agreement works, in a limited sense."
The (some would say "toothless") flexibility of these non-binding agreements allows countries to aim for higher decarbonization targets without fear of dire consequences if they fall short. It is partly for this reason, Osaka explained in a recent article, that countries made far more ambitious pledges this fall than ever before: if all countries follow through on their recent pledges, the Earth will warm by about 1 8 degrees Celsius above pre-industrial levels – far more livable than the 2.7 degrees policy experts had projected ahead of the conference.
Learn more about the Tigers of the week
"It's a big win," said Osaka, who nevertheless acknowledged that promises are useless if they are not followed through. "The only way to get people to follow is through bilateral agreements and country-by-country policies. And those are just not things best done at a meeting of 195 countries. »
Osaka's interest in climate change began at Princeton, where she entered a physics major, but later designed her own concentration called "Environmental Science and Environmental Studies." After graduating in 2017, she spent two years at Oxford on a Sachs Fellowship from Princeton, studying the socio-cultural dimensions of climate change.
"Transitioning the economy to carbon-free energy is just a gigantic, huge and interesting problem, isn't it?" Osaka said. "It affects just about every aspect of people's lives. And so I wanted to study science, but also social sciences, economics and literature.
Since February 2020, Osaka has been a reporter for Grist, applying rigorous analysis and a pragmatic, solutions-focused approach to reporting on a wide range of climate change stories, including France's efforts to delegate climate policy to citizens, the burning of carbon offsets of California and the debate over the "degrowth" economy. Last February, after just one year of full-time reporting, she was named one of 12 reporters from around the world to win the SEAL Award for Environmental Journalism.
"I've always been quite anti-pessimistic," says Osaka. "There's a lot of research that shows people can only accept so much bad news before they start to totally disconnect. We need to feel there's a reasonable path forward. I report on solutions and political battles over those solutions, because that's where the rubber meets the road.