"It's so bad, make it stop"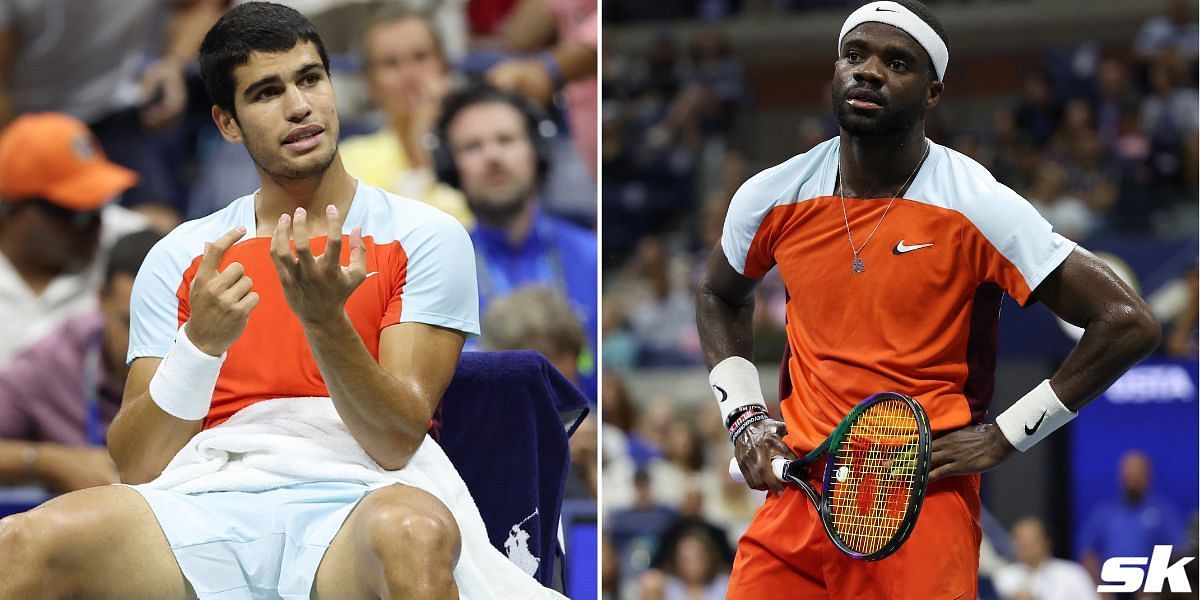 Carlos Alcaraz defeated Frances Tiafoe in a five-set marathon to become the second Open-era teenager to reach the US Open final.
Alcaraz, who triumphed 6-7(6), 6-3, 6-1, 6-7(5), 6-3, has a shot at becoming the world's youngest No. 1 if he can get past Casper Ruud finally.
The matching Nike outfits the two semi-finalists wore made it difficult for viewers to determine who was on which end, even though several classic rallies took place at Arthur Ashe Stadium.
"Tennis must already codify a rule against opponents wearing matching outfits. It's so bad for television, even if these two guys in this match don't look alike physically. Make it stop," he said. he tweeted.
Alcaraz and Tiafoe wore different colored shorts which made viewing a bit easier, as did the fact that the two didn't look alike.
One fan was quick to point out, however, that even though Wimbledon players wore white, no one ever complained.
While regular viewers may not have been pestered by similar outfits worn by the US Open semi-finalists, the casual viewer may have had trouble telling the two opponents apart.
The deliberations on social media sparked some interesting debates, with one individual pointing out that Tiafoe's headband was quite enough to identify the American.
---
Carlos Alcaraz wins third five straight sets to reach first Grand Slam final
Carlos Alcaraz came out on top after losing the first set to Frances Tiafoe, whose every move was cheered on by his raucous fans.
Just when it looked like Alcaraz had the upper hand thanks to winning the second and third sets 6-1, 6-3, Tiafoe changed the script to the delight of the American fans.
Unfazed by the roars from the stands, the 19-year-old fought on despite playing two epic five-set matches in the previous two rounds.
Alcaraz defeated Jannik Sinner 6-3, 6-7(7), 6-7(0), 7-5, 6-3 in a quarter-final match that ended at 2:50 a.m. local time, which became the second longest match in US Open history.
The triumph over Sinner came after a five-set match against Marin Cilic in the fourth round which saw the two trade sets before Alcaraz won 6-4, 3-6, 6-4, 4-6, 6 -3.
Carlos Alcaraz and Casper Ruud both have a shot at the No. 1 spot in the world when they face off in the US Open final.
---