'Inter don't want to sell Milan Skriniar for any old price and they are selling Cesare Casadei'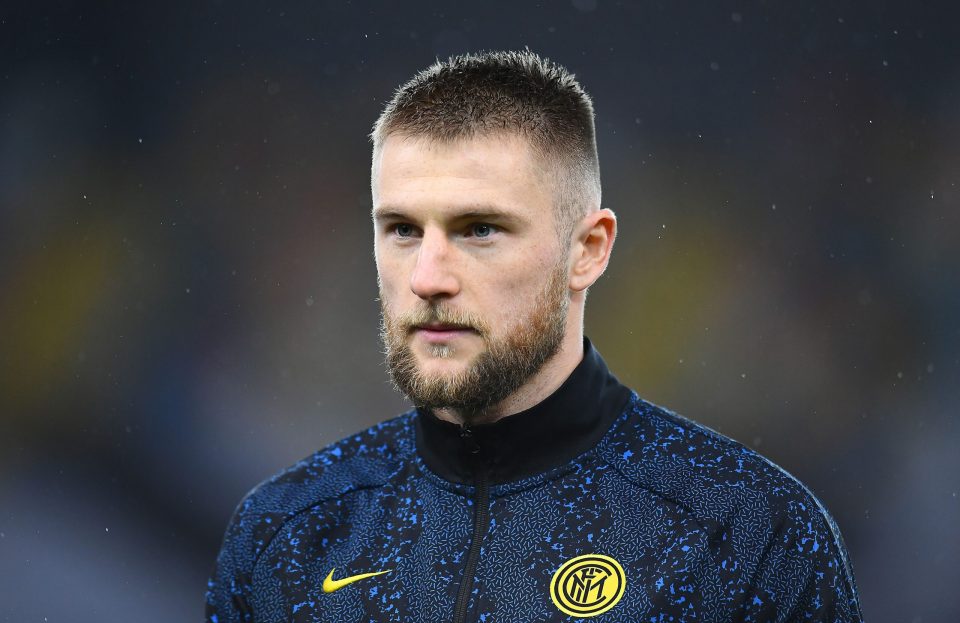 Italian journalist Luca Marchetti believes Inter will sell midfielder Cesare Casadei this summer because they don't want to part ways with Milan Skriniar.
Speaking to Italian broadcaster TMW Radio, Marchetti explained the reason why the Nerazzurri took advantage of the 19-year-old as they don't believe the market conditions are right for a big sale of Skriniar.
Inter had entered the summer hoping they would sell one of their most valuable players, but with just weeks left in the transfer window it looks increasingly unlikely that they will. .
One of the main reasons for this is the fact that the Nerazzurri haven't received suitable offers yet, because while they probably would have been willing to cash in on a player like Milan Skriniar for a really huge offer, they don't want to. sell him if the bid is not high enough.
"Inter can't sell players at any price," Marchetti explained, "that's why Skriniar isn't leaving – a proper offer hasn't arrived regarding the going rate for players. defenders, although we can't predict if an offer of at least €70m will come in the next few days.
"Inter will probably sell Casadei to Chelsea for 15 million euros plus add-ons," he continued, "and the benchmark for the sale of Inter is precisely the English market."
"If you buy Cucurella for 65 million euros, when you ask for Skriniar or Dumfries, you have to pay a similar amount," he explained. "From a sporting point of view, Inter don't want to sell Skriniar, so there's always the financial issue to keep in mind."
"We have to make choices, sometimes painful ones, and that's why the club are considering selling Casadei," he explained.