'Inter chairman Steven Zhang has changed his mind on selling the club as a positive resolution for the European Super League is expected'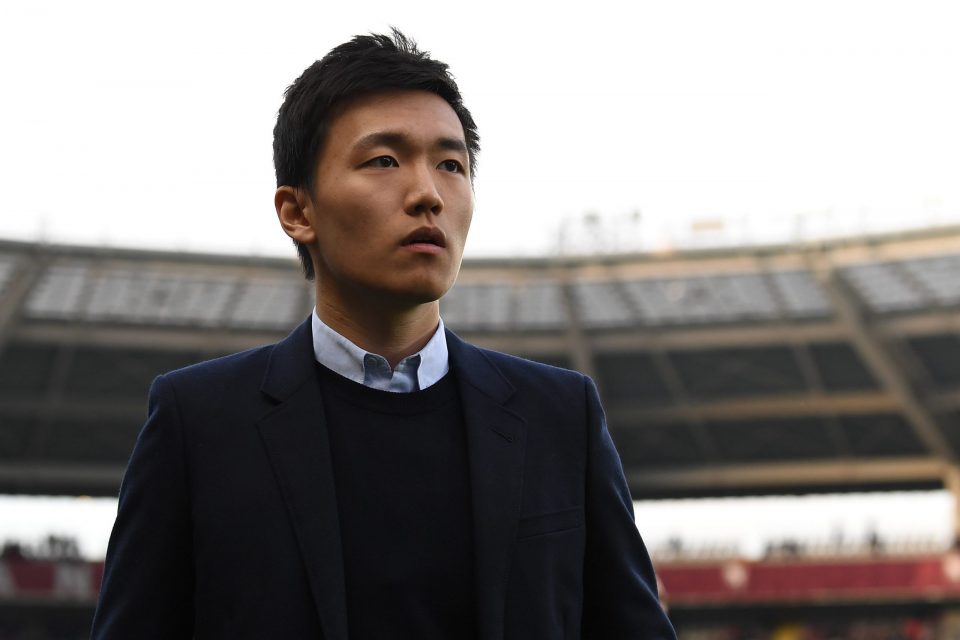 A potential revival of the European Super League could be behind chairman Steven Zhang's determination not to sell Inter, according to Italian journalist Marco Barzaghi.
Speaking on his YouTube channel, and as reported by FCInter1908.itthe Sport Mediaset reporter revealed there were updates regarding the failed breakaway competition, which was widely rejected when it was attempted to start last year.
Inter have been joined by AC Milan and Juventus in Serie A, as well as Premier League clubs Arsenal, Chelsea, Liverpool, Manchester City, Manchester United and Tottenham Hotspur, as well as Atletico Madrid, Barcelona and the Real Madrid with the aim of forming a new competition with significant revenue potential.
With financial worries mounting, it had been reported that owners Suning were looking to sell Inter, but Zhang rejected it at the club's shareholders' meeting this week, and Barzaghi suggested that a potential move for relaunching the Super League could see him looking to stay.
"From very important sources, also at the legal level, we have been told and confirmed that the European Supreme Court of Justice will give a favorable opinion to the Super League," Barzaghi said.
"It's a first opinion that will have to be confirmed by the final sentence, which will arrive in 2023. But the opinion is that it will be positive for the Super League.
"This is the explanation why Steven Zhang made these remarks during the general meeting and why, according to our interpretation, he is taking a long time to decide on a sale.
"Such a scenario and, with a new stadium, it can change everything," Barzaghi revealed.