CADECA indicts official journalist Lázaro Manuel Alonso: "You should measure your verb" & More Latest News Here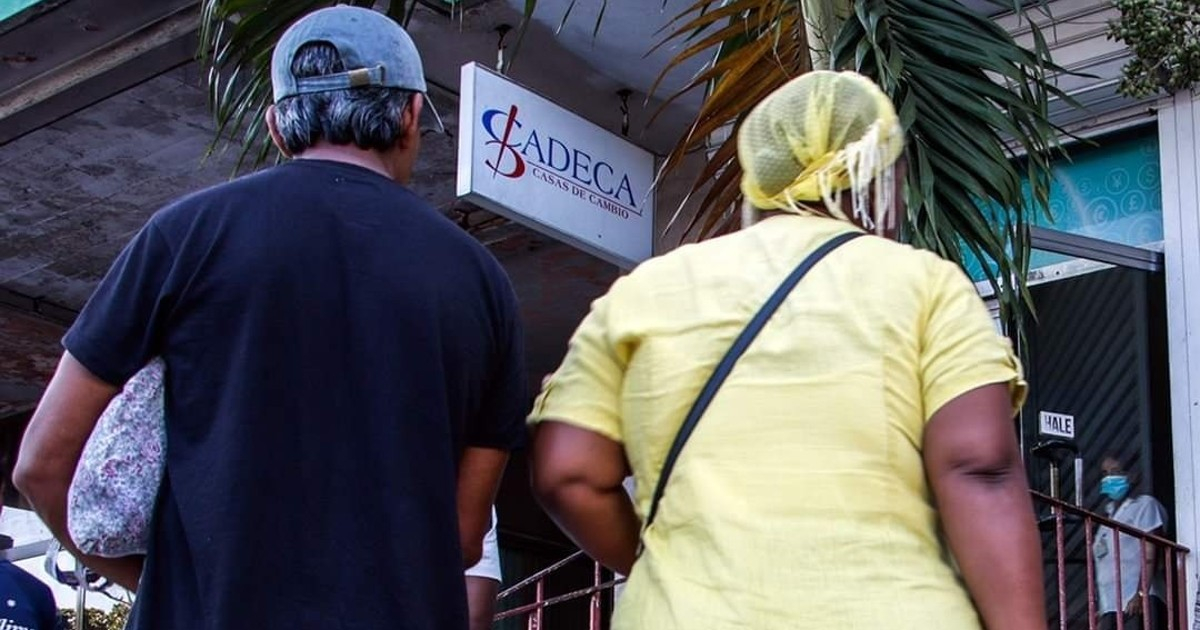 The opinion of the official journalist Lazaro Manuel Alonso on the sale of foreign currencies in exchange houses (CADECA)published the day before on social networks, provoked an angry reaction from the banking establishment on Wednesday.
After starting Monday the sale of dollars to natural persons in Cubaat a rate of 123.60 Cuban pesos to the US dollar, Alonso said the challenge of the foreign exchange market, as implemented, is the transparency of the process.
"It's not enough for a civil servant to say out loud 'we have 30,000 dollars or 45,000 euros to sell today'. If we do not implement a mechanism by which these deposits are known to all, in which the operations are auditable by both the institution and the clients, CADECAS will be infamous for the obscurity of its management," said estimated the journalist.
The procedure of informing aloud of the availability of foreign currency for sale leaves a margin of opacity which could end up affecting customers waiting in a queue that does not guarantee that they can acquire foreign currency, in transactions limited to $100 per person. .
This situation could be "fertile breeding ground for an old company, which for years harvested wheat from the outskirts of stores and wherever they sell something that people need," Alonso said.
Without mentioning its name, CADECA met the opinion of the journalist to reaffirm its seriousness as a company committed to "transparency" and the so-called "Revolution". Underlining this last commitment, the company assured in capital letters that it was at the "service of the revolution".
"We have seen with displeasure the personal 'opinion' in social networks, on CADECA's transparency and seriousness in dealing with foreign exchange market operations," CADECA said in its social networks.
Assuring that they respect personal opinions, the company expressed its displeasure with a violent and threatening tone towards the journalist, whom he recommended to measure his remarks because of his public notoriety.
"Only when that comment comes from someone publicly exposed should it measure our [su] verb, because perhaps unwittingly, it can serve, as happens, unscrupulous enemies who seek to destroy everything that has been built with so much effort," he said.
As a public and state-owned establishment, CADECA is "subject in all its structures to supervision, internal control and examination by the competent internal and external authorities", the company said.
In this sense, CADECA has insisted that all its operations be auditable and "maintain the traceability that the national banking system has implemented in the standards and working procedures".
However, "they also demand bank secrecy, because the enemy of our people is lurking," the company said in a new twist on the "outside enemy" argument.
Drawing inspiration from the CCP's propaganda and indoctrination manual, the socialist enterprise assured that "to pretend to a popular examination of the availability of currencies is to pretend to compare the CADECA to a public auction of a market capitalist, where the lack of transparency, the use of committing a crime and illicit enrichment are the practice and the sustenance".
"The more than a thousand workers and managers of the entity do not accept or agree, with the disrespectful prophecy emanating from personal judgment, or not… we don't knowCADECA said angrily, dropping the possibility that Alonso's opinion was not personal, but induced.
The shadow of suspicion that Alonso spoke for third parties continues to be a threat to the journalist, to whom the leadership of Cuban power -the one who manages the currencies of an economy that is becoming more dollarized every day-, let down a notice that stay on your official journalist profile and don't deviate from the script.
"We are and will be an entity dedicated to the banking business, framed in its corporate purpose, ready to serve the customer, with quality and transparency in its operations, serious in its actions, diligent, respectful, with control and always listening. in the service of the Revolution", concludes the company
Regarding respect for customers, the statements made this Tuesday by the provincial director of CADECA in Havana speak volumes: "Customers are all happy, calm in their queue."
I tried to give all kinds of news to y'all latest news today 2022 through this site and you will like all this news very much because all the news that we always give in this news is always there. It's on a trending topic and regardless of the latest news
it was always our effort to reach you that you continue to get the Electricity News, Degree News, Donation News, Bitcoin News, Trade News, Real Estate News, Gaming News, Trending News, Digital Marketing, Telecom News, Beauty News, Banking News, Travel News, Health New, Cryptocurrency News, Claims News the latest news and you always keep getting the news information for free through us and also tell people. Give that any information related to other types of news will be
All this news I made and shared for you, you will like it very much and we keep bringing you topics like every time so you keep getting hot news like trending topics and you It's our goal to be able to have
all kinds of news without going through us so that we can reach you the latest and best news for free so that you can go further by getting the information of this news with you. Later we will continue
to provide information on more world news update today kinds of breaking news through postings on our website so that you will always keep moving forward in this news and whatever kind of information will be there, it will definitely be passed on to you.
All this news that I have brought to you or will be the most different and best news that you will not get anywhere, as well as the information Trending News, Latest News, Health News, Science News, Sports News, Entertainment News, Technology News, Business News, World News of this made available to you all so that you are always connected with the news, stay ahead of the game and continue to today's news all types of news for free till today so you can get the news by getting it. Always take two steps forward
Credit goes to news website – This news website from the original content owner. This is not my content so if you want to read the original content you can follow the links below